14 November. 15th leg VLLB-VVNB (Hanoi) 250 Nm
November 15, 2017
Our shortest flight sofar of just 01:10 in block time [brakes off for taxi to the DEP RWY – brakes on after landing at the parking position].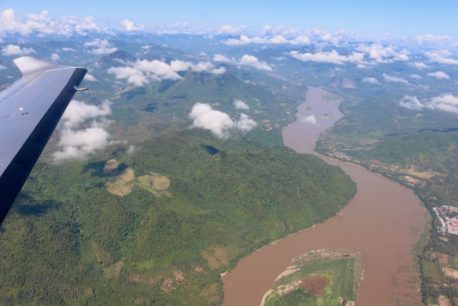 Take off at VLLB, Luang Prabang, RWY 05, direction Hanoi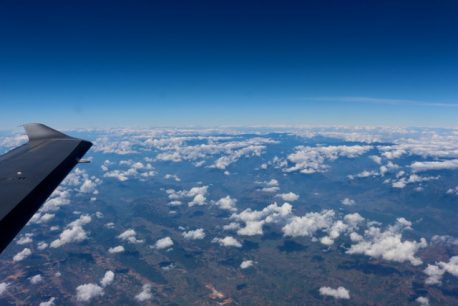 over Vietnam
In practically every airport we take fuel, which we have to mix ourselves with an additive since we often fly at high altitudes in temperarures of below 30 degrees C.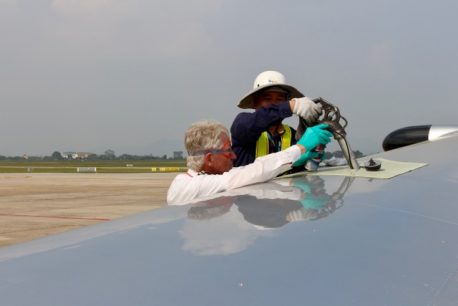 mixing PRIST (Anti Ice) to the fuel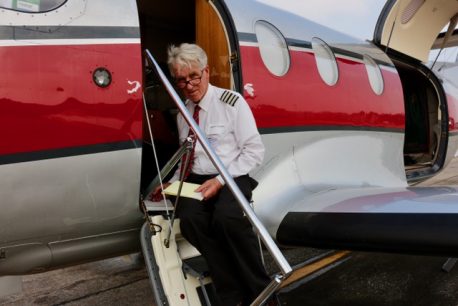 post flight administration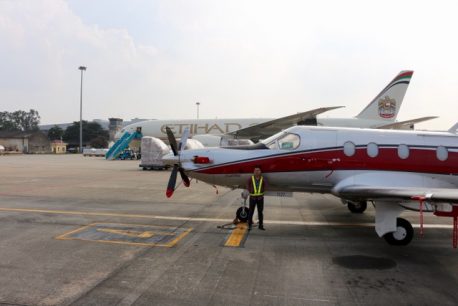 after refueling we had to repositioning our PC12 to Stand No 4, closed to ETIHAD CARGO
It is not always possible to either write something new or something exciting or something unexpected, so you may very well consider this last flight as boring. It was not boring for us at all since on an one hour flight we barely manage to have all prepared for our descent, approach and landing. ATC Hanoi changed moreover our approach two times, but that caused our ´old fox' Urs not any problem.
We came very close already to the most Easterly point on this trip, but we will reach that in Danang only.
Tomorrow our story about Hanoi. An interesting city indeed.