17 November. 8th day libero Danang/Hoi An
November 20, 2017
Dà Nãng looks like the new Marbella of Spain. It appears the Vietnamese people have been able to get out of slumps and benefit from the tourism. In Dà Nãng, and later in Hoi An one hour driving South of Dà Nãng, there are lot of newbuilding projects going on. The hotels are luxurious and at the same time BIG. Beaches, swimming pools, restaurants, coffee shops, magazines, musea and entertainment. Local prices like taxi's and local food are cheap, but the new hotels and international restaurants are nearly as expensive as in Europe.
The 17th of November was at the same time the birthday of my mother, who would have turned 95 on this day. The only possibility to pay some kind of tribute to her was to buy three candles and let them float on the water in Hoi An. For that purpose we had to charter one of the tourist boats. Earlier we drank each one glass of Vodka in our hotel in her memory. Very soon we will get another hurdle to take and that will on 27th November, the day she died. It's difficult but we got support from home and I was not by myself here. Thanks for that. 'Es weint sich leichter' hätte meine Mutter gesagt.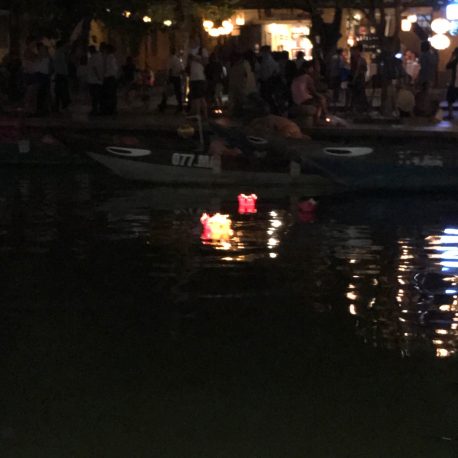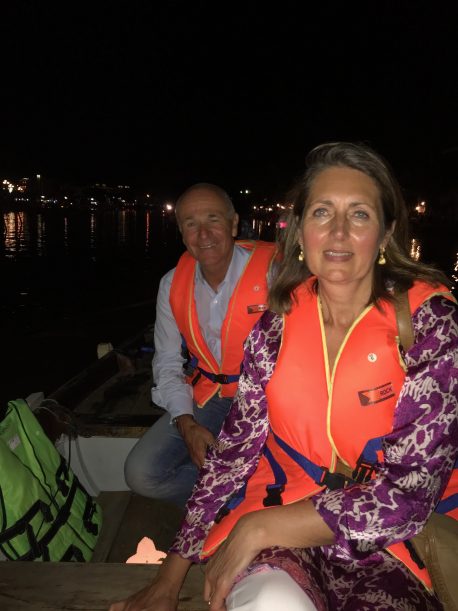 Other than this we crossed several times Hoi An with all the other tourists, but we did not buy anything, though Urs looked several times at silk pyama's (..).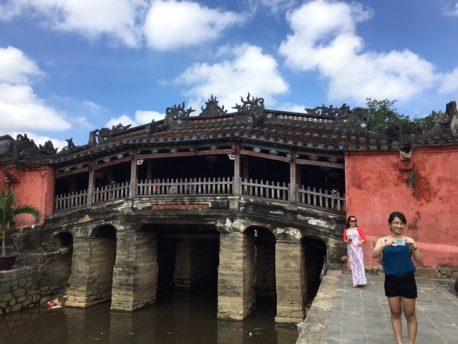 Japanese bridge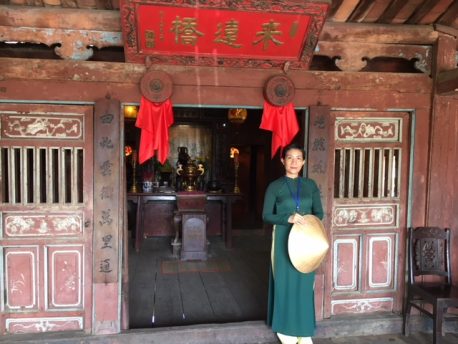 Our guide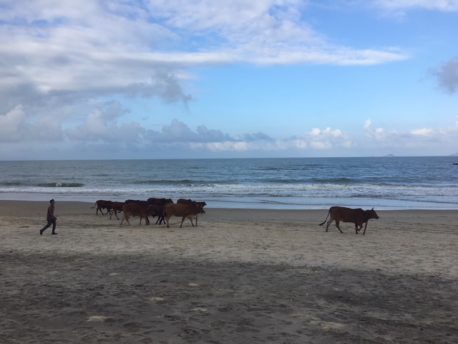 Not a big change from the beach in Morsalines (Normandy)