1 December 26th leg LSZL-ELLX (Luxemburg) fuel and 27th leg ELLX-EHBD (Budel) 435 Nm
December 6, 2017
Our last flight(s) to bring us home. Urs had to leave his home (Locarno) again to bring us home (Budel) before he could stay home finally.
The departure at Locarno and the flight over Switzerland were much better than we had expected.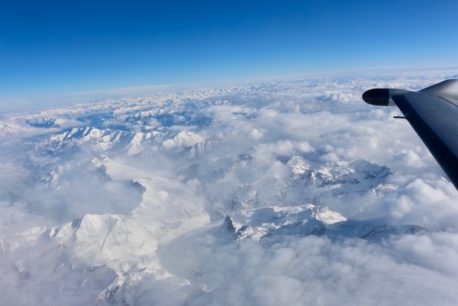 departing Locarno – over the Swiss Alps
At Luxemburg Urs prepared ourselves for the Low Visibility Procedure. We could see a horrible Towering CB just North if the airport, but we landed without any problem with 400' vertical visibility over RWY 24.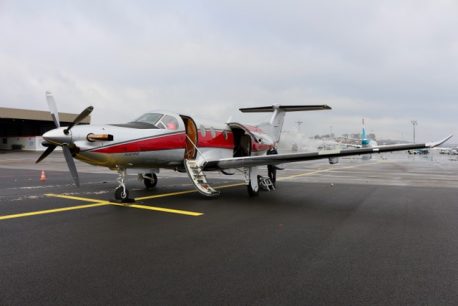 Fuel stop at ELLX
Getting fuel took ages. It is cheap indeed at Luxemburg 'but hard to get'. Everything at this airport is bad. Too many papers to sign, delay, even at 50 metres from our a/c we can only get there by car, going to the toilet means a custom check. In more than one way it reminded us to Kolkata.
The approach to Budel was not complicated. Inge greeted us like we have been away for more than a year.
Middle Middle-Far East 2017 B.X
A short summary. See our actual schedule here above.
We used 14.700 liters Jet A-1 and two Quarts of BP Oil to fly 15.760 Nm.
We have been away for 41 days, we made 26 flights, had 14 days free and we stayed 34 nights in 22 different hotels (plus 2 nights with Ulf Eriksen).
It was interesting and exciting, but India is NO GO for us anymore in the future. Everything goes terribly slow and the customs are just impossible to deal with. 41 days was too long, so our next flight (2018 South America) will only last 30 days. Still we had a very nice trip if we ignore our black day in Kolkata.