Visiting Winsome's new keel with Irons Brothers in Cornwall
January 27, 2018
Our visit was today, Friday 26th of January. 'Our' means Leen, Eric Pigeaud and myself.
What we have seen was strange but impressive. All too complicated for me to really understand it in full. Nevertheless we got a good impression of the keels ready for other boats and particularly of the new keel for Winsome. She will look like an old lady of 90 years wearing shoes of a teenager. In this case the comparison is not correct. In the first place Winsome is only 45 years of age and her teenager shoes [her keel] is exactly the same as her 45 years old keel.
Without too many comments I let you look at some pictures taken today.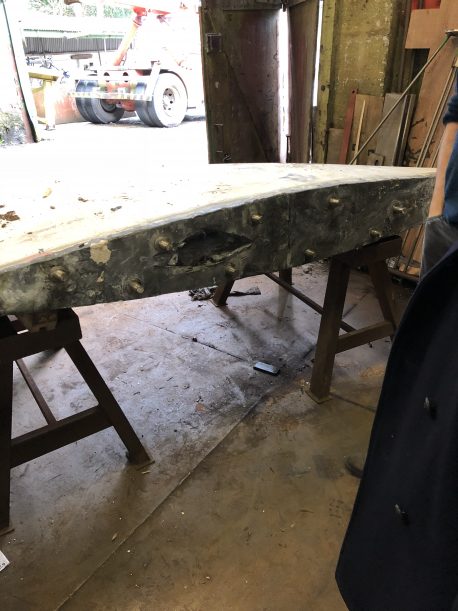 the old keel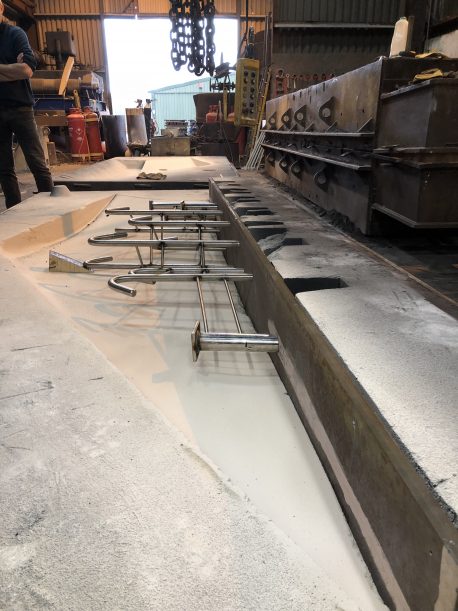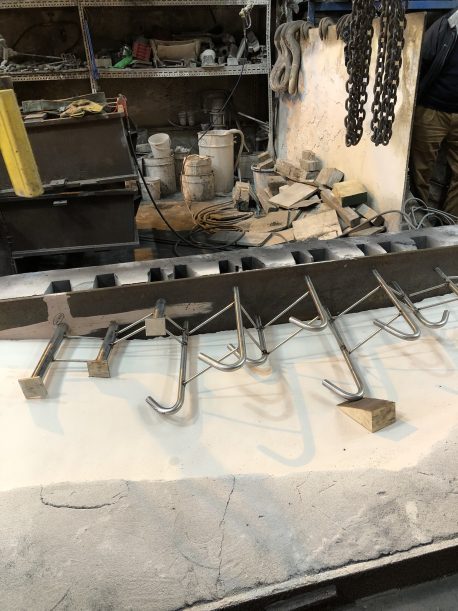 preparations to pour the hot lead into the new keel, scheduled for Monday the 29th of January.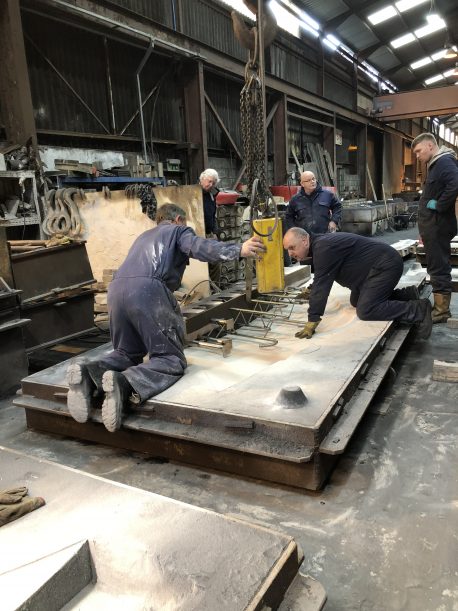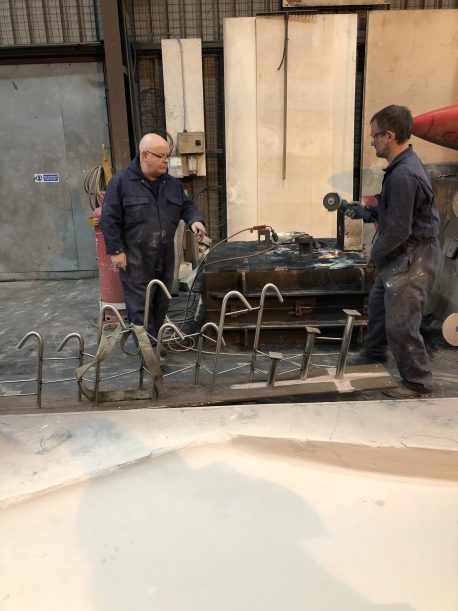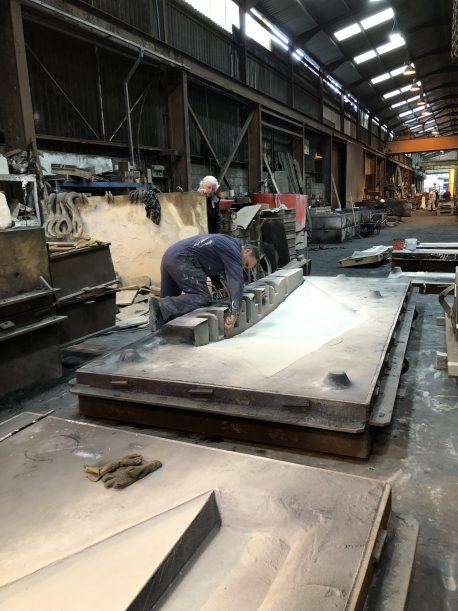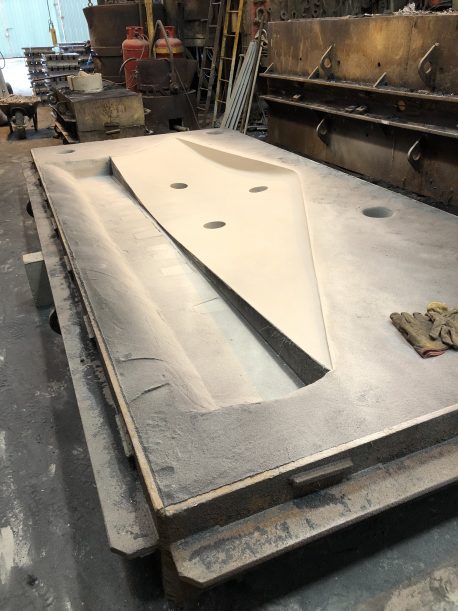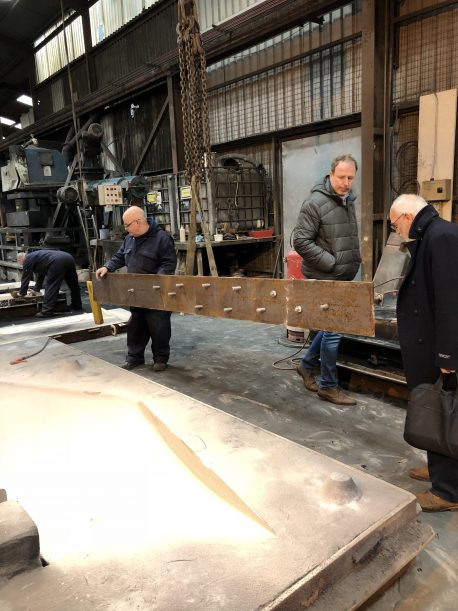 Our lunch in a nearby pub The Earl of St. Vincent in Egloshayle, certainly five times older than Winsome. Also pilot Aernout de Groot can be seen at the left side of me. For the quick readers: Eric Pigeaud is sitting on my right side. Leen our technical genius in the middle of them.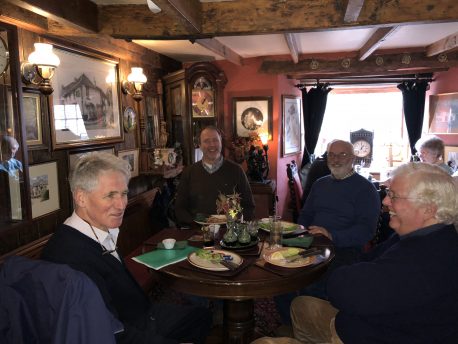 We have had an interesting day and our spirits are high as to the quality of the keel we may expect from Irons Brothers.