Quick trip to Lymington and Cowes
March 22, 2018
In spite of good progress made by Berthon, we learned that launching cannot possibly take place prior to Monday 26th March. Berthon will not be able to deliver Winsome earlier than Wednesday 28th.
To make a start in the RORC Easter Regatta on Friday 30th will be touch and go though not impossible.
Leen, Dirk-Jan and myself intend to drive to Lymington Tuesday 27th.
The only date which is sure is 25th March of the Crew Meeting.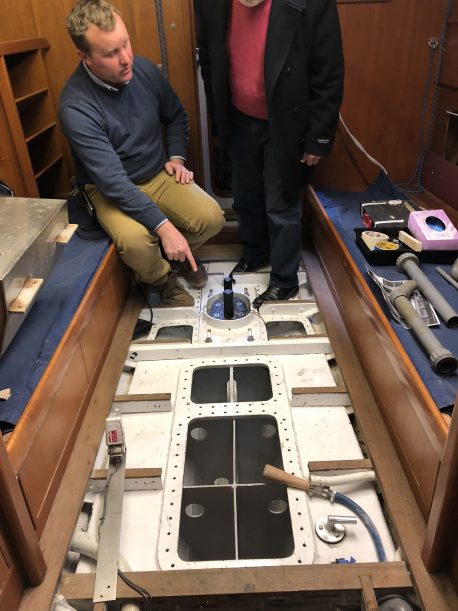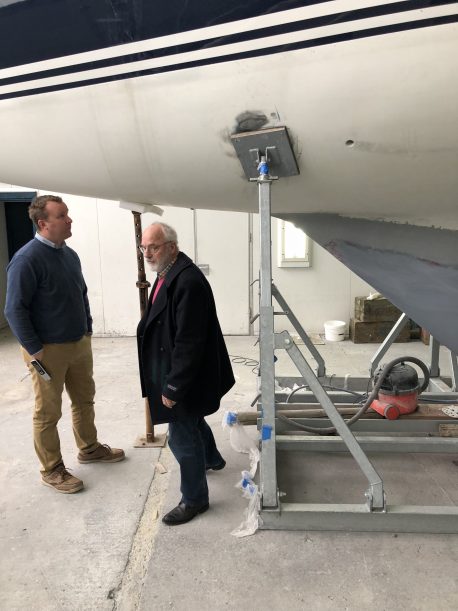 Simon Rogier and Leen