Disaster struck
March 28, 2018
Unfortunately I had to send following message to WINSOME's crew, to RORC and IRC Rating Office:
This morning, still on our way to Berthon's, the port-side top shroud 'exploded'.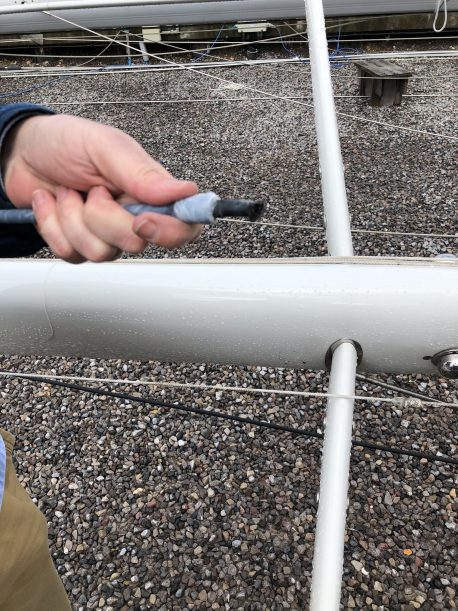 Will revert tonight with more information.
It is sure that we cannot sail Winsome for the next weeks.
Big boys do not cry, but this time it is difficult.