Next step
April 14, 2018
Friday 13th April new carbon fibre shrouds have been despatched by Smart Rigging Joure to Berthon in Lymington.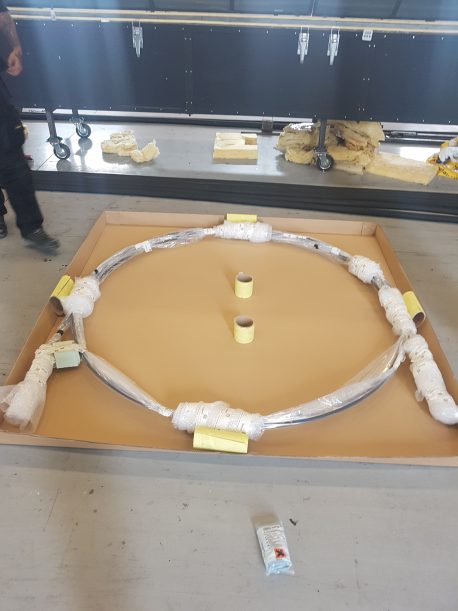 All going well the shrouds can be fine tuned to the spreaders and installed the same day. This will be done next week. If succesfull Leen and Dirk-Jan will fly out to Berthon and motor Winsome to Cowes.
Leen just had an operation on his finger so I can see him sitting on the deck with a Cappuccino in his good hand and give instructions to Dirk-Jan. Hi hi.
Will keep you posted.