17-18 November. Nassau Bahamas and Nassau-Cartagena. Nineth leg 946 Nm, totalling 3.410 Nm (23% of entire voyage)
November 18, 2018
We were happy being received by a laughing big-mama and by a bigger-mama Custom Officer, who gave us all four a stamp in our passports and said welcome to the Bahamas.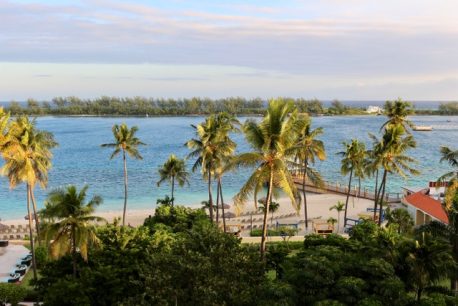 good morning Bahamas
The hotel we stayed in Colonial Hilton must have been fantastic 100 year ago, but was now going down rapidly. In our Hotel Top List It scored 4.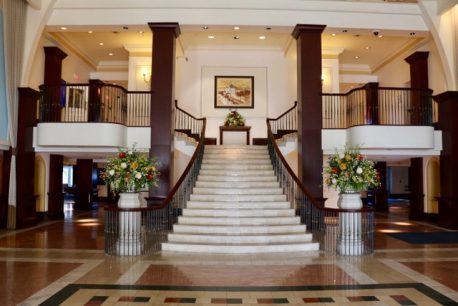 our hotel at Nassau
The previous hotels scored as follows:
Belfast/Titanic 7, Reykjavik/Guldsmeden 7, Goose Bay/Royal Inn 5, Montreal/Fairmont 5, Newport News/The Lodge 8
At the same time I made a FBO Top List with following scores:
Belfast/Global Trek 8, Reykjavik/Reykjavik FBO 8, Goose Bay/Irving 8, Montreal Av-Fuel H-18/9, Newport News/Atlantic 6, Nassau/Odyssey 6
So I keep myself busy at al times. This administration is done by Sophie, Urs and myself from a leather box, once a present from John Sveistrup to me.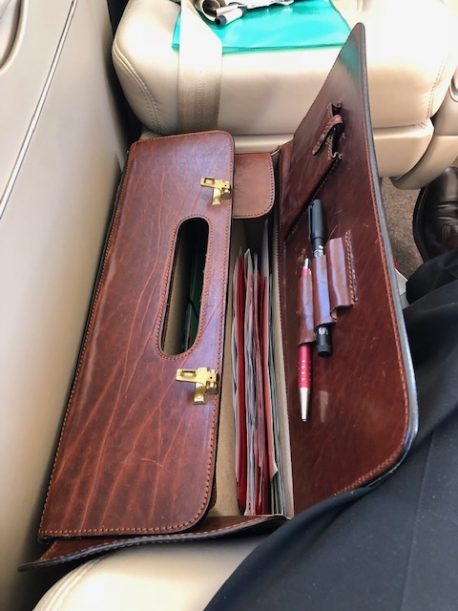 Herebelow some photo's Urs made during our free day in Nassau: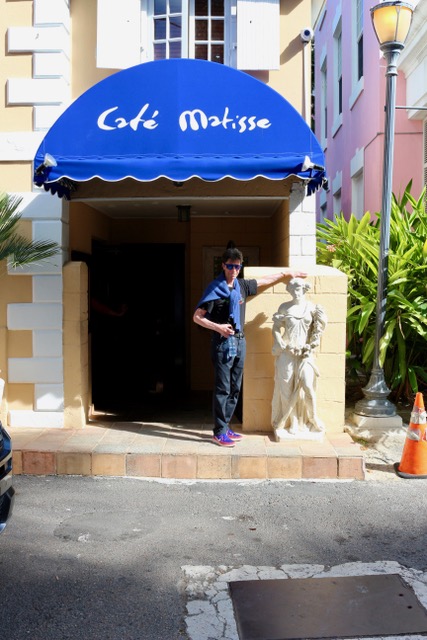 Lunch at Café Matisse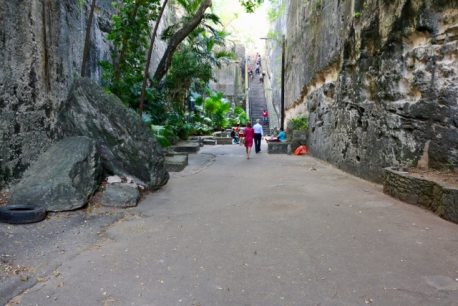 The special way to the Fort…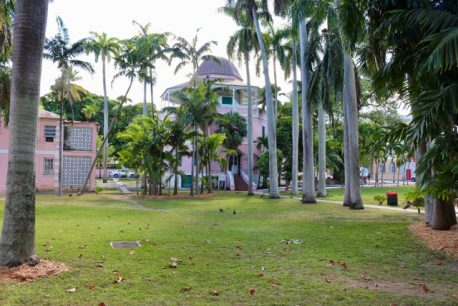 The old Prison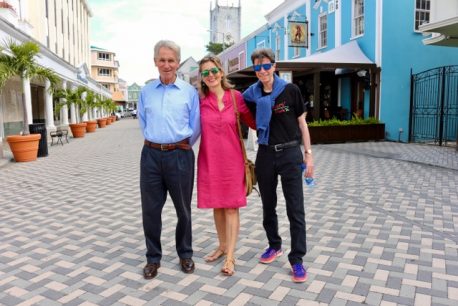 Harry, Sophie, Michiel
We had two times dinner in a very special restaurant called Graycliff, having stored 270.000 very expensive wines in her cellars right below the dining floor. Anyone who visits Nassau, go there please.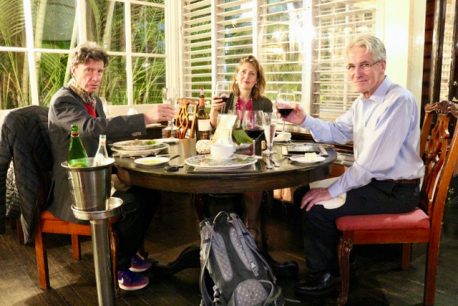 Dinner at Graycliff
We said good bye to Michiel several times, but the last time at breakfast. He will stay two more days and fly back via London instead of New York JFK, considering our traumatic experiences in Newport News VA. He will also pick up my FCL [Flight Crew Licence] as soon as UPS will open Monday and forward it to:
Paaaaaaraaaaaamaaaaaariiiiiiboooooo!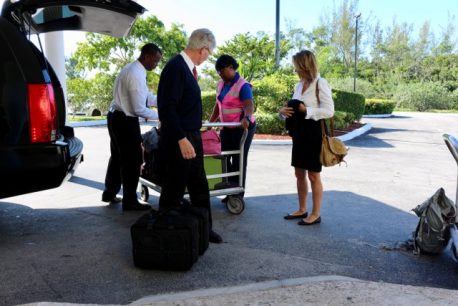 ODYSSEY FBO at Nassau, MYNN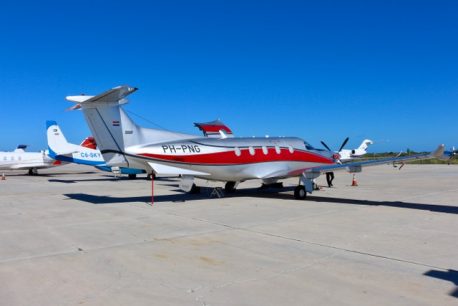 PH-PNG was already waiting for us at MYNN airport
The take off from Nassau, reminded us in the beginning to the one in Newport News VA, since it took ATC half an hour to get our flight over Cuba reconfirmed. It all turned out fine, but it made us somewhat nervous after what happened in Newport News VA.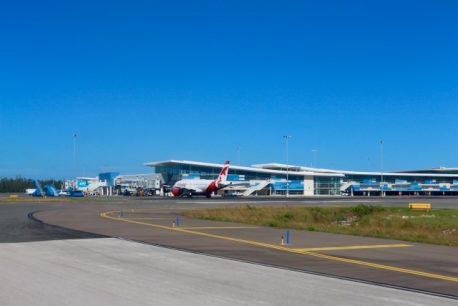 a very long taxi from Odyssey Aviation to the holding H RWY 14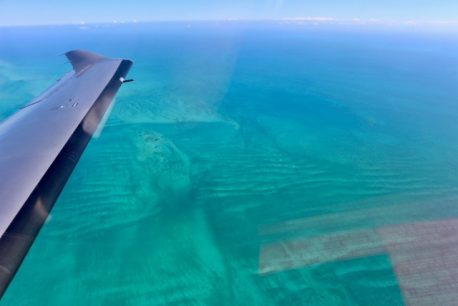 leaving Nassau on RWY heading 14 (143°)
Our Pilatypus flew like an eagle. The engine could go on forever, at least so it feels. Why Pilatus built a PC-24 remains a miracle to me. Anything better than a PC-12 is simply not credible. Perhaps faster and more expensive, but not better.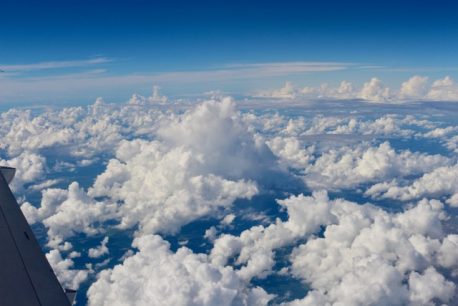 over Cuba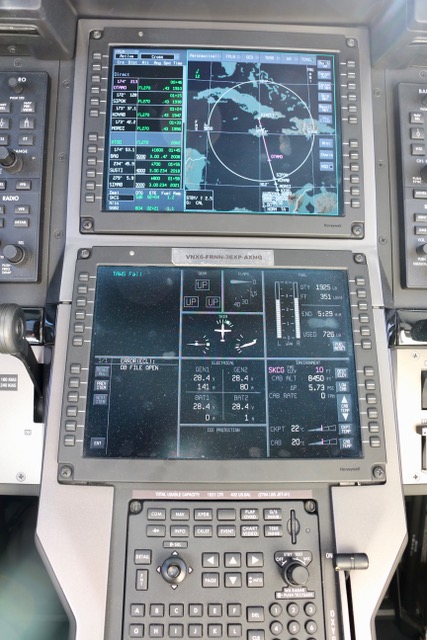 passing over Kingston, Jamaica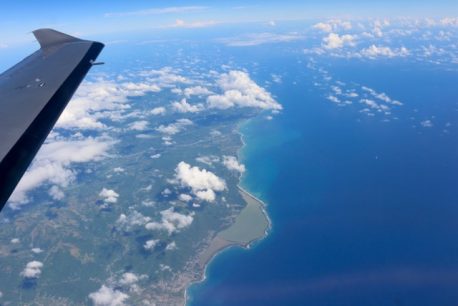 leaving Jamaica southbound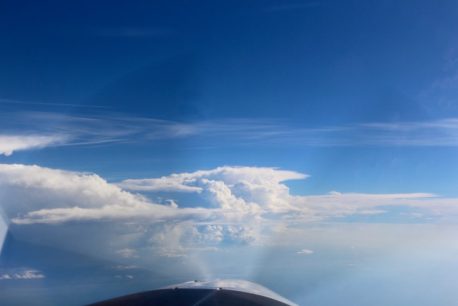 during the descend towards Cartagena for a RNAV 01 we had to avoid weather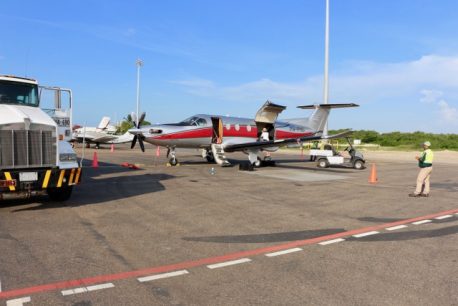 on Tarmac E at Cartagena airport SKCG – Aerosupport FBO
We were well received by FBO Millionair and the Customs were as friendly as in Nassau Bahamas