21-22 November. Eleventh leg. Port of Spain-Paramaribo 517 Nm, totalling 4.796 Nm. Day Libero Paramaribo
November 23, 2018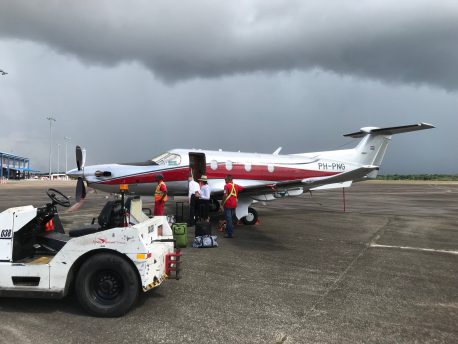 Paramaribo Airport SMJP – we were the only aircraft on tarmac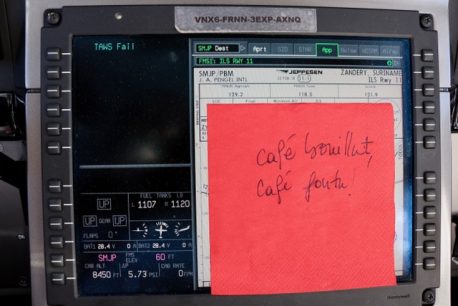 the coffee we got in Port of Spain was very close to undrinkable – Sophie warned us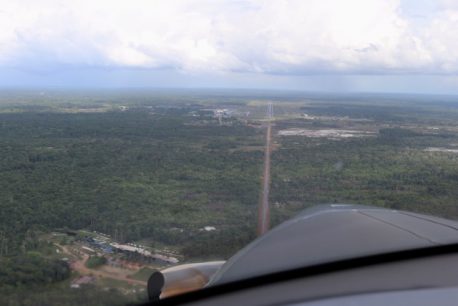 Final ILS 11 at Paramaribo SMJP
I confess, when Harry asked me to write about Paramaribo, that I had no great expectations with the idea of visiting Surinam, certainly because of the poor reputation of French Guyane, a lost place where French prisoners were sent to the penal colony ("le bagne").
However, I was nicely surprised by what I saw. At the airport, you don't see the usual clocks giving the time in Paris, New York and Hong Kong, but in Amsterdam, Paramaribo and Miami.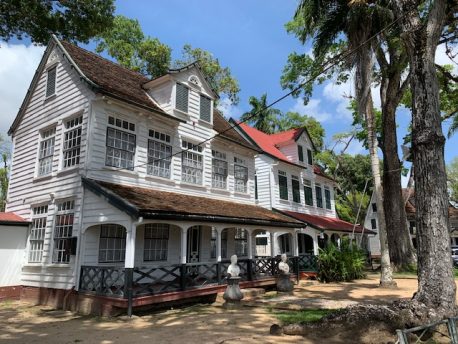 Here a lovely description of the town I found when preparing the trip:
"If I were to design the perfect city, it would be like Paramaribo. It would all be white, and have a river running through it. There'd be plantations and fruit trees, and little canals would ripple through the centre. There'd be no business district or overbearing banks, and nothing would be taller than a church. At the heart of it all would be a little purple fortress, like a hat full of mansions. There'd be no trains or tubes or public lavatories. By day, the presidential palace would glow like a wedding cake, and then, by night, it would turn green and flare like a planet.
As for embassies, there'd be only nine, including a tiny bungalow for the entire United States…."
The last sentence, I love! Certainly, Trump has still no clue of the existence of Surinam (!), nor that the British, in their folly, had swapped (sugar) rich Surinam for New York. For once, 18th century Dutch Merchants were a bit short sights!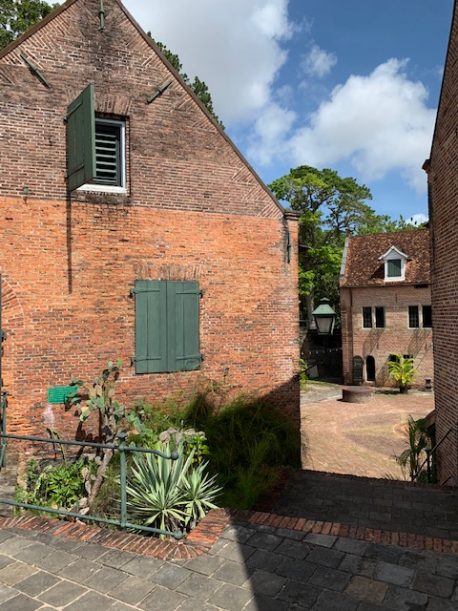 Un air de Vermeer
So we rather enjoyed our day off, had an "early" swim in the morning, a cappuccino in the tropical garden of the hotel. We strawled along the river, admiring splendeur et decadence of the Dutch past, which gives a nostalgic atmosphere.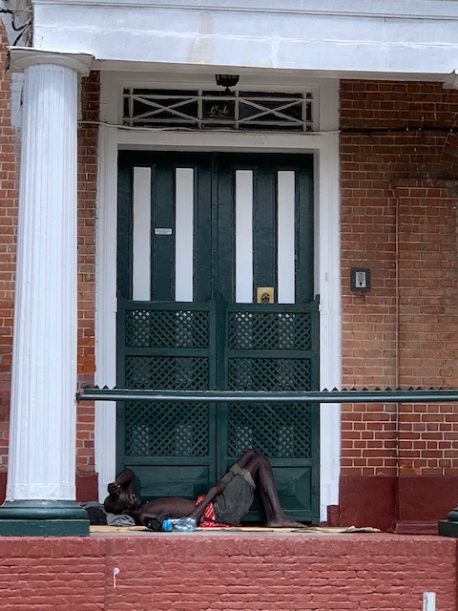 I missed the art de vivre of the other Dutch colony, Indonesie, and had no temptation for shopping at all!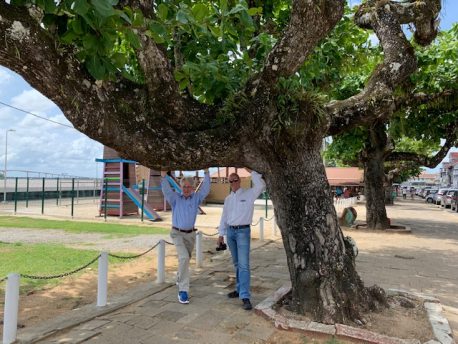 Mes pilotes préférés
I will leave the Captains in front of theirs beers
and rush for my evening yoga on the pontoon…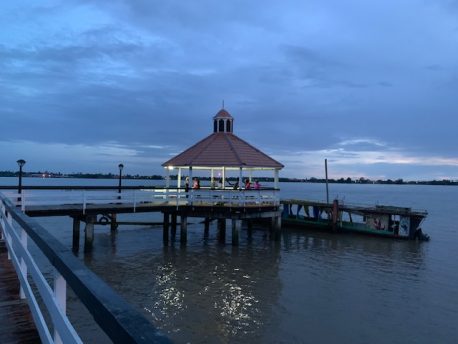 Actually, c'est tombé à l'eau avec le yoga, because we had a lovely apéro with Sandra, Romana and Romario, all family of Murïel, who works in our house in Amsterdam since 15 years, and took very well care of Harry's mother at the end of her life, in a warm and natural way.