Paramaribo-Manaus. Twelfth leg. 862 Nm, totalling 5.658 Nm
November 24, 2018
As a result of a visit of the King of Ghana -arriving with a rented Global a/c- to celebrate the independence in Surinam, the entire area around our hotel was blocked so our taxi driver could not reach our hotel except by foot. The Dutch Minister who had promised to attend, cancelled. Not nice at all.
The taxi driver made it up by driving us at high speeds to the airport. Though we were the only other a/c apart from the rented Global a/c, it took us a long time before we could take off. Reasons: a/c parked at a non-operational fuel-ground-station and the credit card machine at the FBO did not work resp. the lady in charge did not know how it could or how it should be operated. By paying cash in USD we made some friends.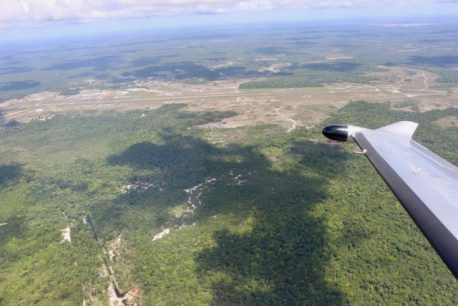 departing Paramaribo with a right turn after departure on course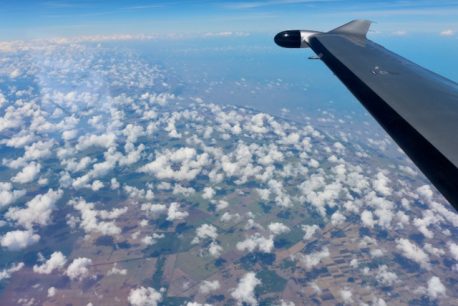 climb out from SMJP (Paramaribo) direction Georgetown (Guyana) following airway UG443
We had a strange route, probably because there are no airways over Surinam, so we had to fly one hour in the wrong direction to start with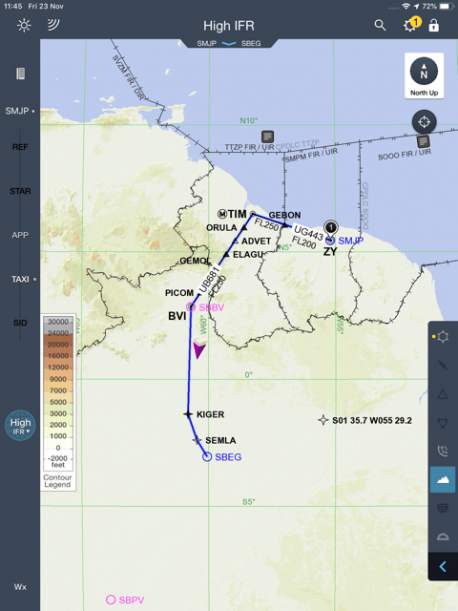 We finally passed the equator and landed in Manaus where we had en extremely efficient turnround by Universal. In 45 minutes our a/c was fuelled and we passed customs.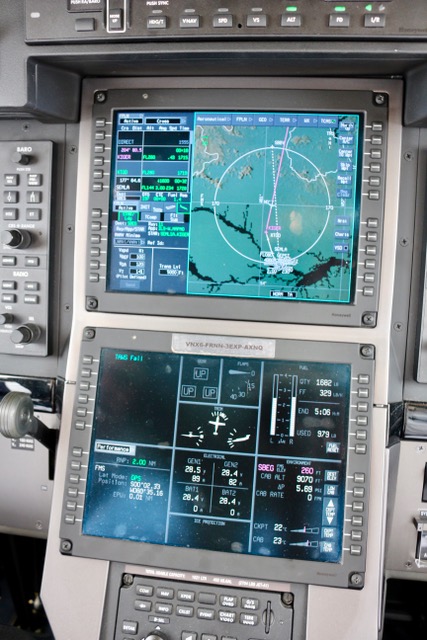 …too bad, we were a few seconds too late with the photo when passing the equator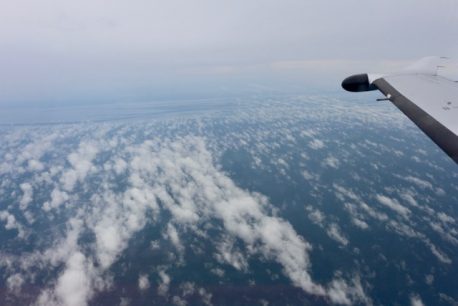 Rain during our descend towards Manaus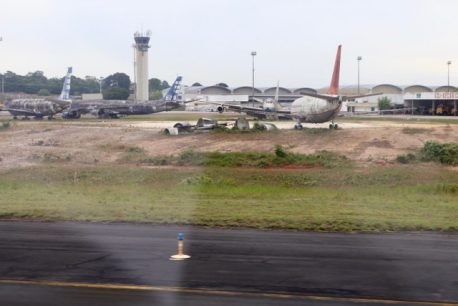 a real aircraft boneyard at Manaus airport – …..didn't they pay the landing fees….??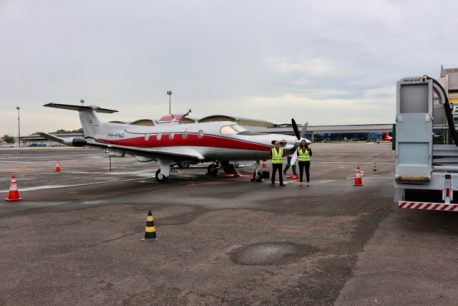 Our helpful handling crew at Manaus (SBEG) from Universal