28-29 November at the fazenda Nelore Hetty
December 1, 2018
Harry gave me again the pen.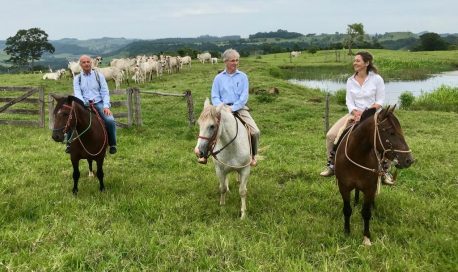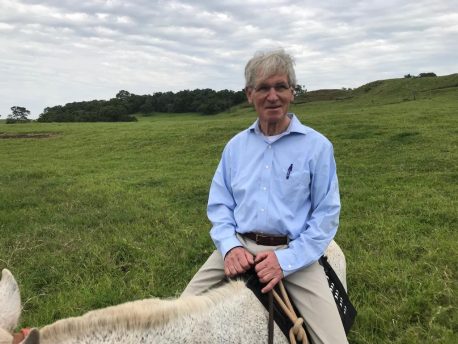 Actually, we had no time for writing, but riding, discovering, dreaming, resting, drinking, eating, oh my God, so many delicious meals, having eccentric conversations with lovely, warm and loud people, where nobody really understood the language of the other, and lots of laughing.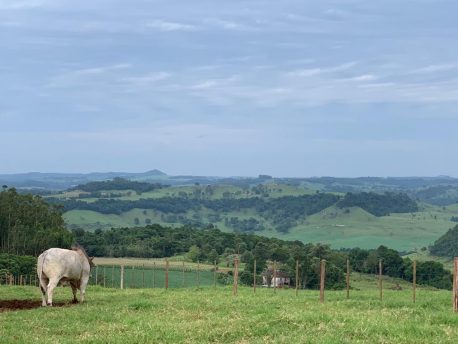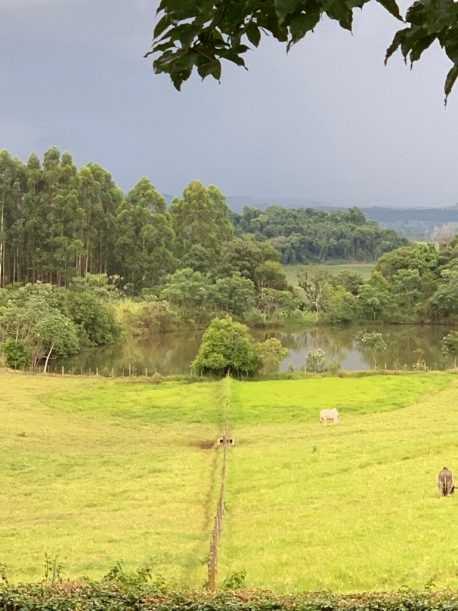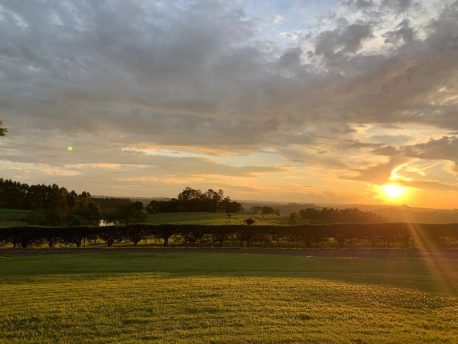 Beautiful setting of the fazenda on top of a hill
The nature is georgious, exuberant and incredibly generous, farming is modern, with use of embryo transfers on big scale to improve the selection at high speed, leaving me very thinkful about the future of breeding, and feeling a bit like belonging myself to an old slow world.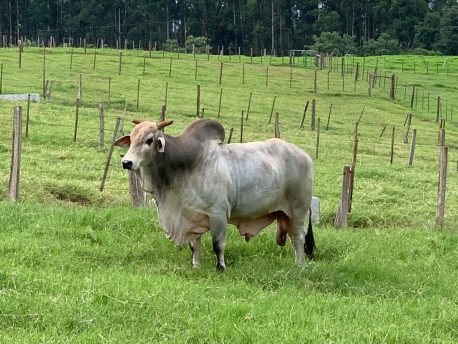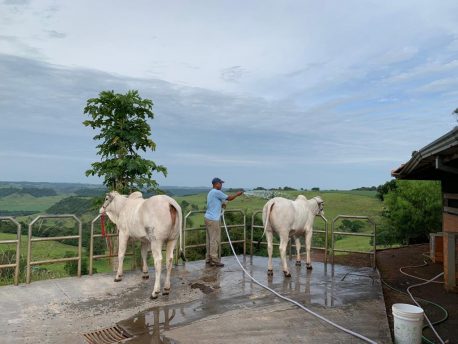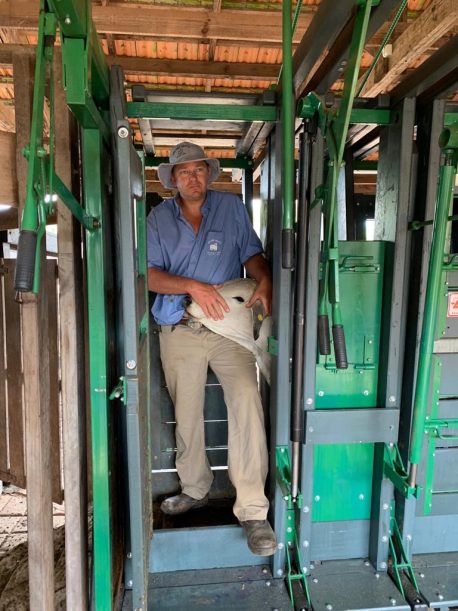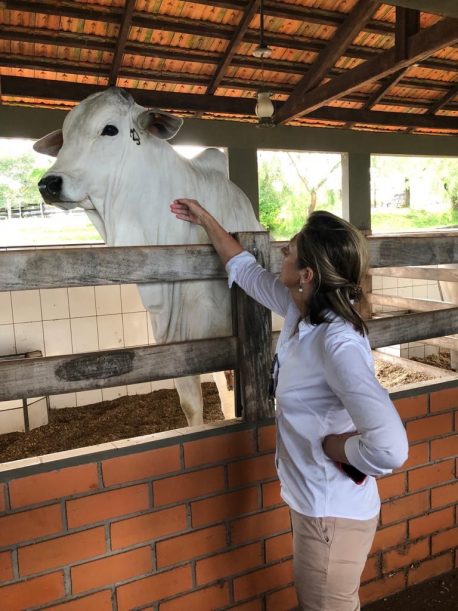 Harry stood steady to clean the paths from some rare plastics, saying that we would leave each place, we visit, cleaner than it was when we arrived. And indeed, I tried also to convince our gauchos not to throw away the used plastic gloves in the bushes, after we helped a cow to deliver, along one of our rides. They looked at us with a gentle slightly ironical smile. I wonder, if they had an idea of our carbon foot print…. but the world is full of contradictions!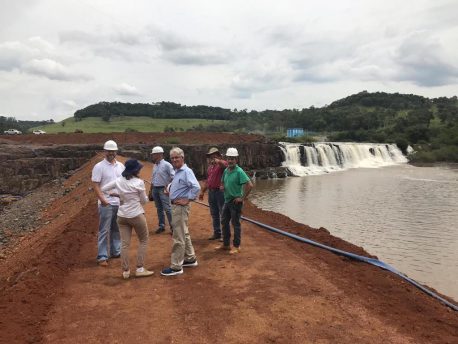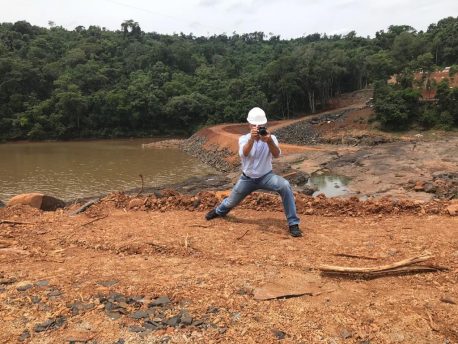 Visit of an hydro electric project on the river falls, below the fazenda
At our last dinner party at Hetty's friends, we were served two huge stuffed fishes, the very long big one would never fit in an european oven, and I wondered how the twelve of us would ever succeed to honor them both, remembering the story of the two sturgeons, the russian ambassador offered to Talleyrand for an official dinner in Paris. Much too big to serve the dinner, but very undiplomatic not to put them both on the table. So le «diable boiteux» made a croche-pied to the valet bringing the first sturgeon, which walzed on the floor, and Talleyrand then asked to serve the second fish! At least, it is the way my father told the story.