30 November. Cascavel-Foz do Iguaçu. Sixteenth leg 81 Nm. Foz do Iguaçu-Asuncion, Paraguay. Seventeenth leg 210 Nm, totalling 8.175 Nm.
December 2, 2018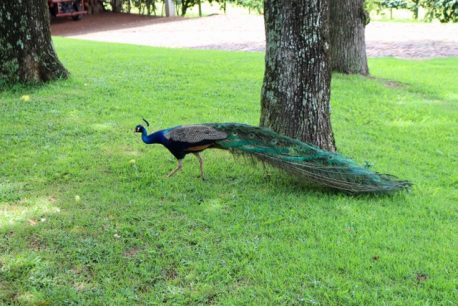 at 09:00 we had to leave the farm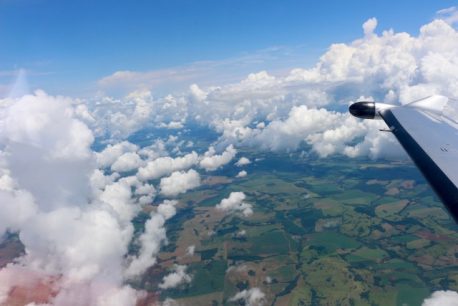 leaving Cascavel direction Foz do Iguaçu
Two relatively small legs, in difficult weather. Not much visibility on either leg.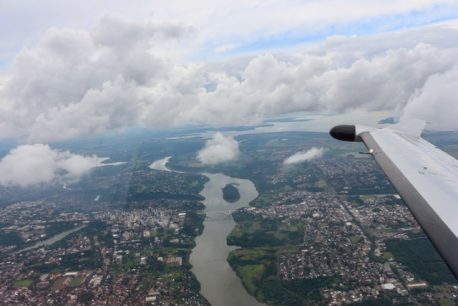 descending towards Foz do Iguaçu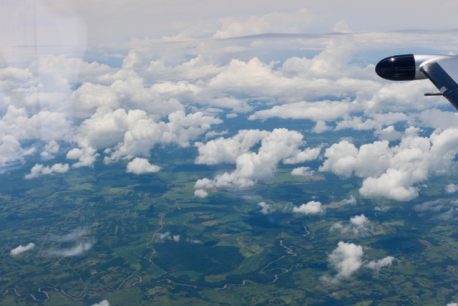 in descent towards Asuncion SGAS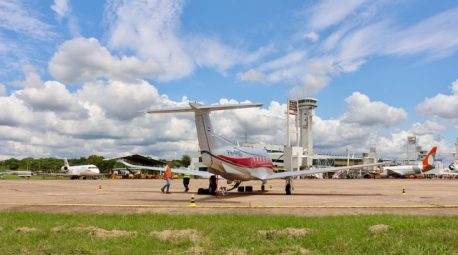 Asuncion Airport SGAS
No custom problems, at all, to leave Brazil and hardly any question or checks upon arrival in Paraguay.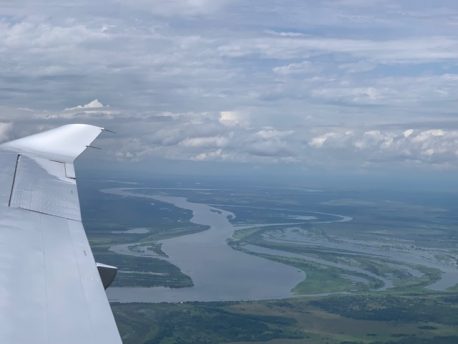 Fleuve Paraguay
What surprised us was to see the Dutch flag on top of the airport. Any royal visit we wondered, but it appeared that the flag of Paraguay is identical to the Dutch one, except for a kind of stamp in the white part of their flag.
We quickly adapted from the Brazilian currency (3,86 Real for one USD) to the Paraguayan (5.873 Guarani for one USD). Well after having paid two times a taxi one feels already used to it)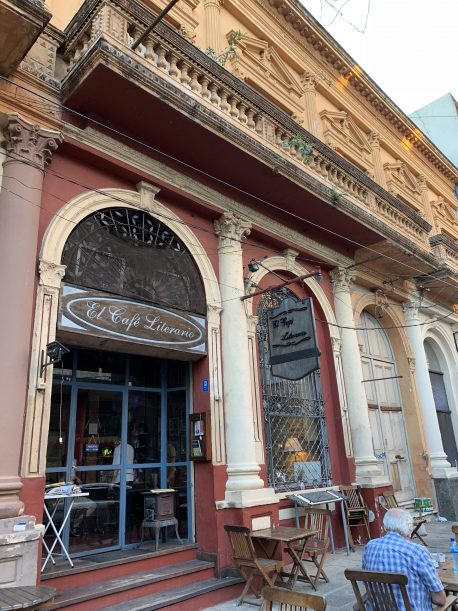 Asuncion old town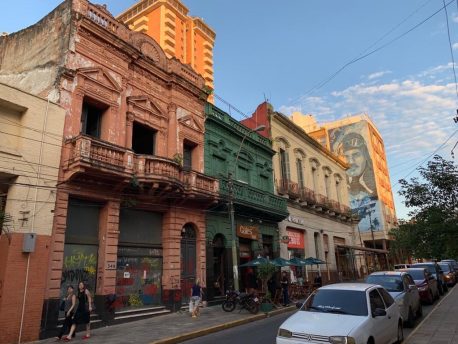 Paraguay looks quite poor so everything is cheap and of not good quality (quote unquote Bruce). Our hotel, La Mision. was an exception to these observations, thanks to diligent fact finding by Sophie in one of her travel books.
We had a very good service from Consorcio Aviation FBO and in spite of what I just wrote about everything being cheap, they charged the same high fees we paid at the larger airports in Brazil, BUT the landing fee was nearly zero and that made all the difference.
Next story to follow from Bolivia.