7 December. Twenty-second leg. Georgetown-Freeport, Bahamas. 526 Nm, totalling 12.159 Nm
December 10, 2018
There is not much yo report on this trip. Moreover the server had a crash and there was later not much time to remedy the failure to write something.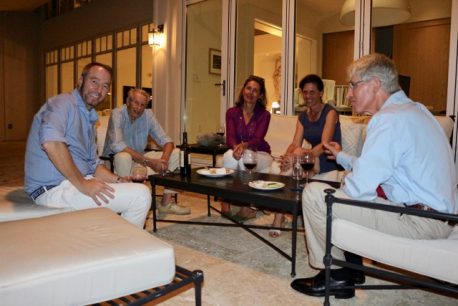 Apéro at Emiel's and Eve's house at Grand Cayman
We met at Georgetown, Grand Cayman, Chris van den Bol, his son Emiel and wife Eve. It was our second visit in the last ten years, but again Emiel and Eve were so kind to invite us once again at their home for drinks.
The next day we left for Freetown, Bahamas, but not after we took good care of the aircraft.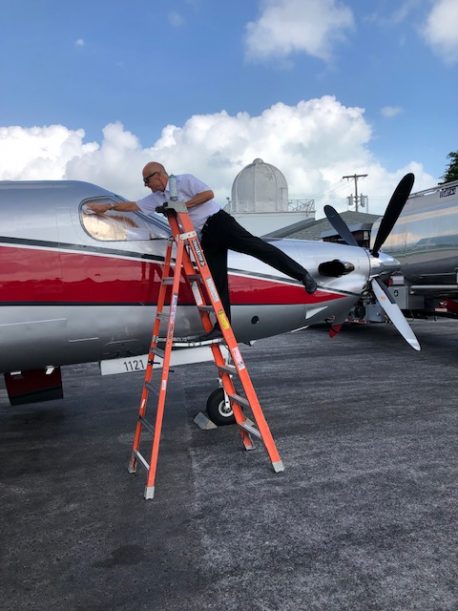 Here Commander Frischknecht did an excellent job and though it may look that he could easily fall off the ladder, he stayed on it.
It does not happen that our relatively small a/c is shown on one of the electric bill boards at the airport, but here it was there.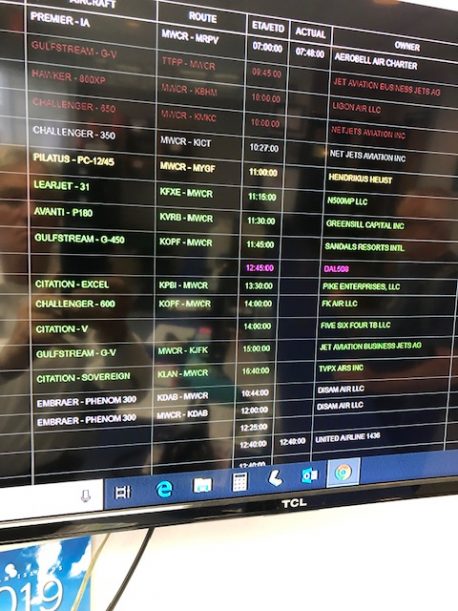 Except for our crossing if Cuba, there is nothing to report on this flight of 2,5 hours. Not even any American jets circling around us at [their] stall speed. We had expected more really.