12 December. 26th and last leg. Reykjavik-Budel 1.230 Nm, totalling 16.673 Nm
December 19, 2018
As usual on long flights, we had to get up early, in order to reach our destination in time. However a problem with our INDS [Honeywell/Jeppesen softward for our navigation] upload caused us havoc.
Since we expected this more or less, having tried the upload in the night after our 'brutal' arrival, I forewarned Professor Doctor Huber to be standby from 07:00 Swiss time. He was indeed standby and talked us through the problems. Thank you Markus, great job you did. We were just lucky not having used too much of battery-1 staying very long in standby-mode during our Markus-lecture. In Dutch we would say 'wie is wijs op alle uren' (Vondel).
So we departed one hour late in relatively good weather.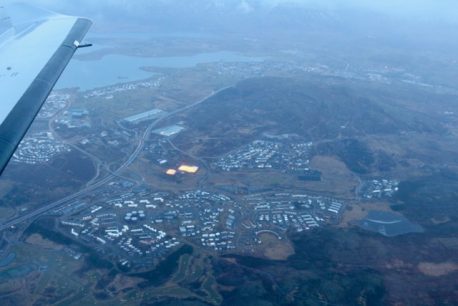 Leaving Reykjavik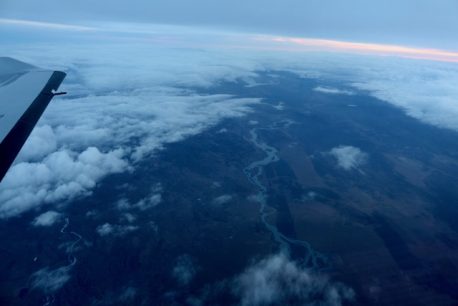 over Iceland
There is little new to write about this trip without repeating myself another time. Also this was a very long flight of 04:54 i.e. only half an hour shorter than the previous (longest) flight.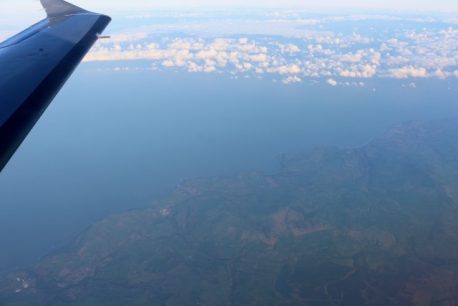 Passing the West Coast of Scotland, being to the East of us, whereas we were to the West of West Scotland, got it? Oost-West, thuis best.
We landed safely in Budel and unloaded the a/c as much as possible. That afternoon we returned to Amsterdam, but the voyage was not entirely ended since we had Urs to fly back to Locarno, together with some spareparts of the a/c the next day.
But here our story stops. It was long enough. Still I owe the readers one more Journal.