RORC Cowes-Dinard (St Malo) 2019
July 17, 2019
The one and only time we did win our Class in this race was in 2007 with 72 boats in then Class IRC-2, with the lowest rating, with a second place on the water.
Well it looked like we would have a similar score, this time with 47 boats in Class IRC-4 resp 198 in total of all Classes.
At the very end of the race it turned out differently. Like Homer's Odyssee, I have already started at the end of the story, so let me continue similarly: we became only 7th in our Class resp. 18th overall.
Sophie welcomed us in St Malo. Jan and Pieter van Balkom had to leave Winsome in St Malo and took a train to Rennes, Paris etc.
At 3-5 Nm prior to the finish we were still in a position to win this race, until the moment someone turned off the wind.
FOGGY DEW passed us around Les Hanois (West point of Guernsey) but stayed always at an arm's length i.e. within the 1,17 Nm she had to give us. CORA and GIOGGA came only closer to us at the latitude of Buoy SW Minquiers and eventually passed us at some 4 Nm prior to the finish at Buhhrats W No2 Buoy close to St Malo.
When passing the TSS [Traffic Separation Scheme] a forbidden area for us It was when Géry Trentesaux could pass us with COURIER RECOMMENDE and that was half way [75 Nm from the start resp. same distance to finish].
Leen at the helm manoeuvred WINSOME quickly out of the group of boats and by carefully navigating we were in front when passing Hurst Castle. From there we went in a straight line towards the VARVASSI wreck, which we could leave to port, just the opposite we did in the Round the Island Race two weeks ago. Most boats behind us had to make a tack and here we improved again our position.
When passing the Needles Lighthouse we were well in front of the entire RORC fleet of 198 boats.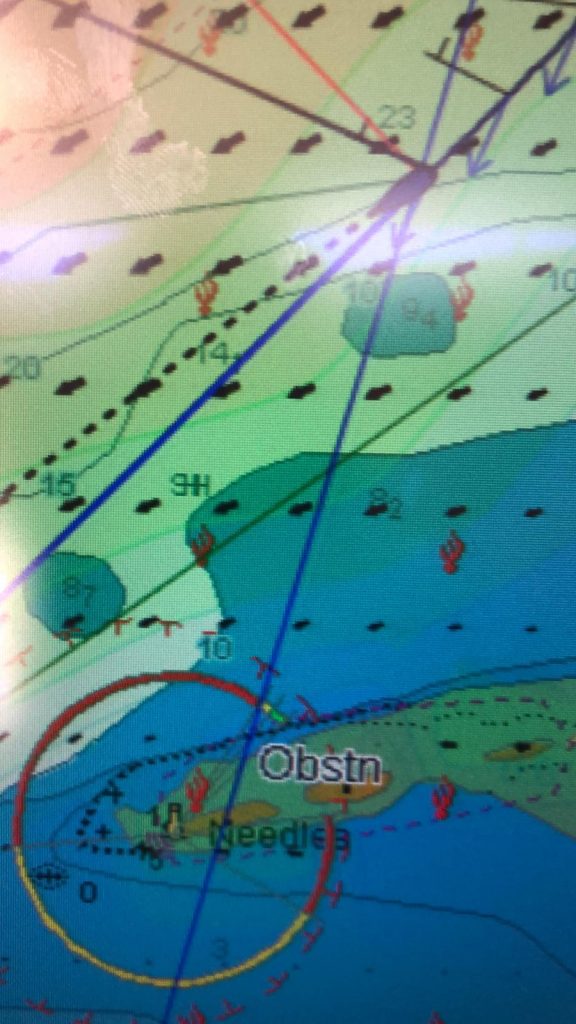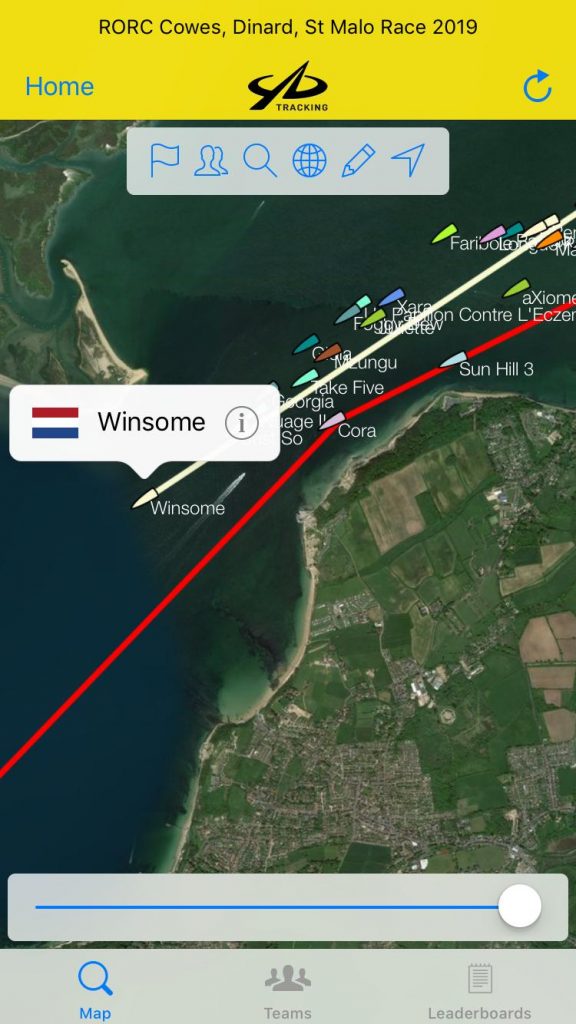 Yellow Brick, is a good system to follow us during any races, like for instance in Fastnet Race 2019.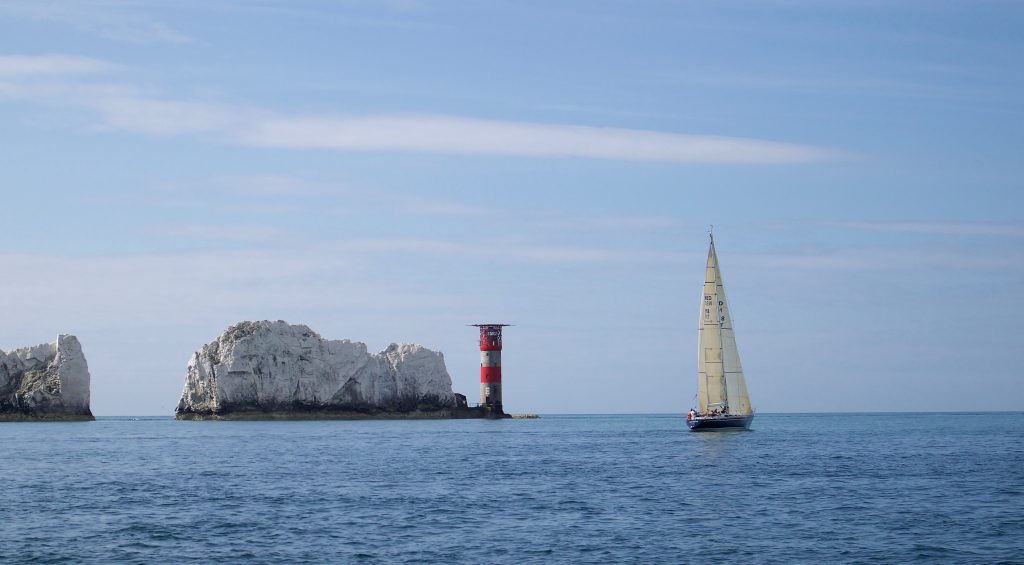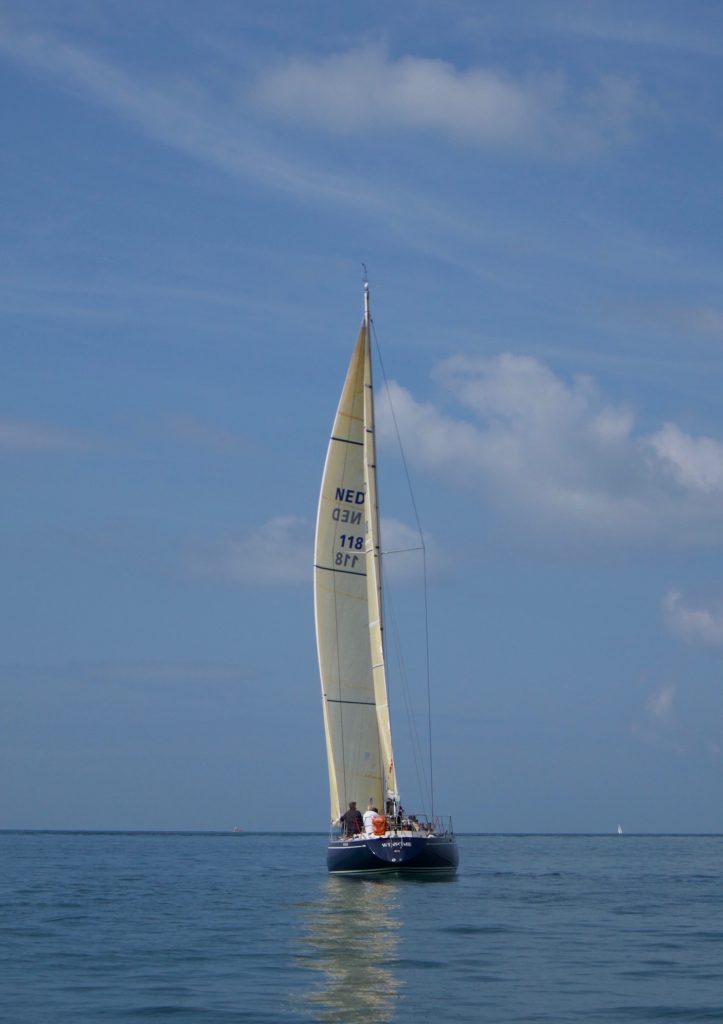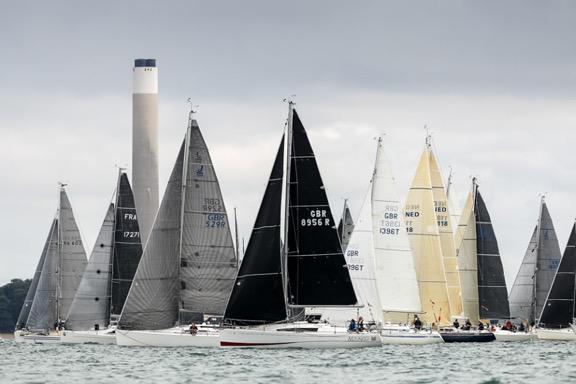 At the gun we were 1,5 boat length from the start line, no OCS [Other Course Side], though having not much speed.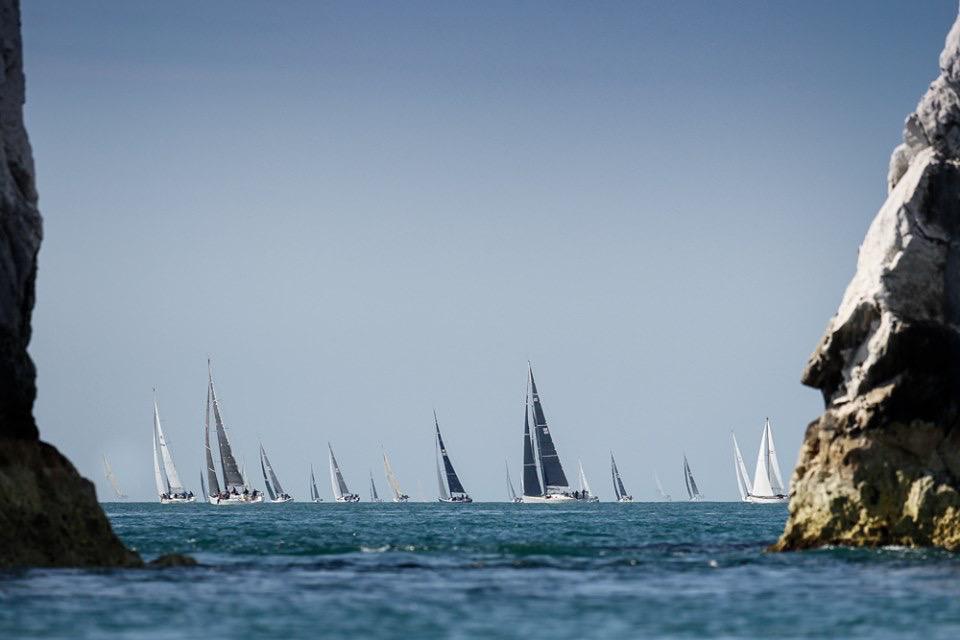 The crew consisted of Leen Hoogmoed , Jan and Pieter van Balkom, Geoff Sinton, Robin Claushuis (Pampus sailor), Frans Smits (12' Jol champion sailor of GWV de Vrijbuiter) his first time WINSOME experience and myself.
So this was the story in reverse. We are not feeling sick of the result, but a little bit sad and feel we had deserved better. Well both in the Myth of Malham Race and the Round the Island we had an outside issue which kept away s afrom a medal. In our next races we will try to show that we just have been unlucky, nothing else.
Last but not least I want to mention that we used for the second time a new A+T processor which caused me enough headaches, especially without Boj on board on this race.