Crossing the Channel to Cherbourg 31st of July
August 2, 2021
As a result of indecision in the UK, we had to leave UK (Lymington) in order to prepare Winsome in Cherbourg.
After a dinner with Manfred and Yoyo Schepers we did that on Friday i.e. one day after we arrived in Lymington, via Bournemouth.
On Friday there was still 30-35 knots wind, but the prediction was a wind drop on Saturday to 10-15 knots.
We left Berthon's by engine at 08:00 with a favourable (ebbing) tide which gave us SOG of 8 knots.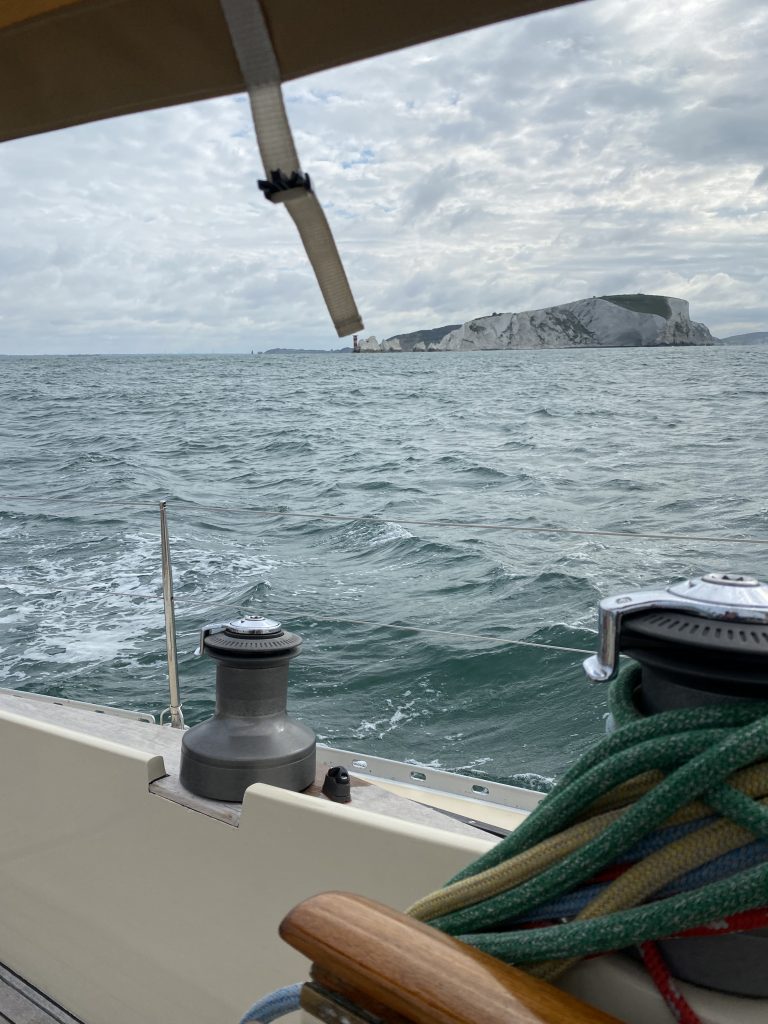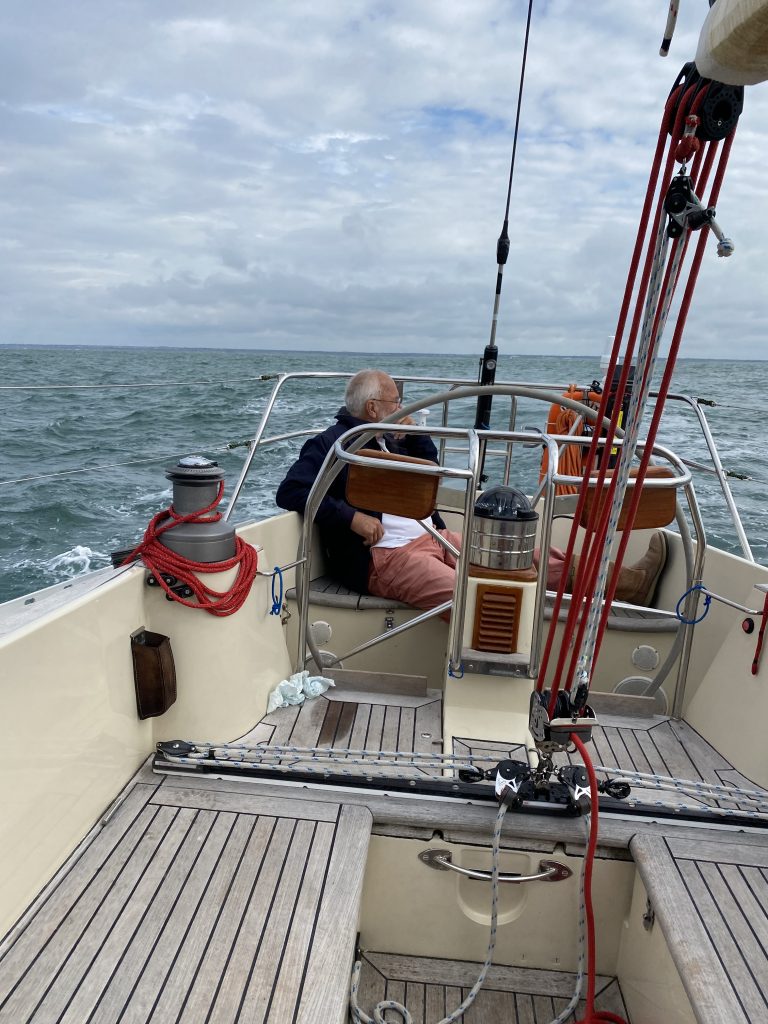 After the Needles we encountered more waves than we liked, but once outside the IoW, Leen managed to hoist the main sail.
At Cherbourg Sophie and my two friends awaited us at pontoon P.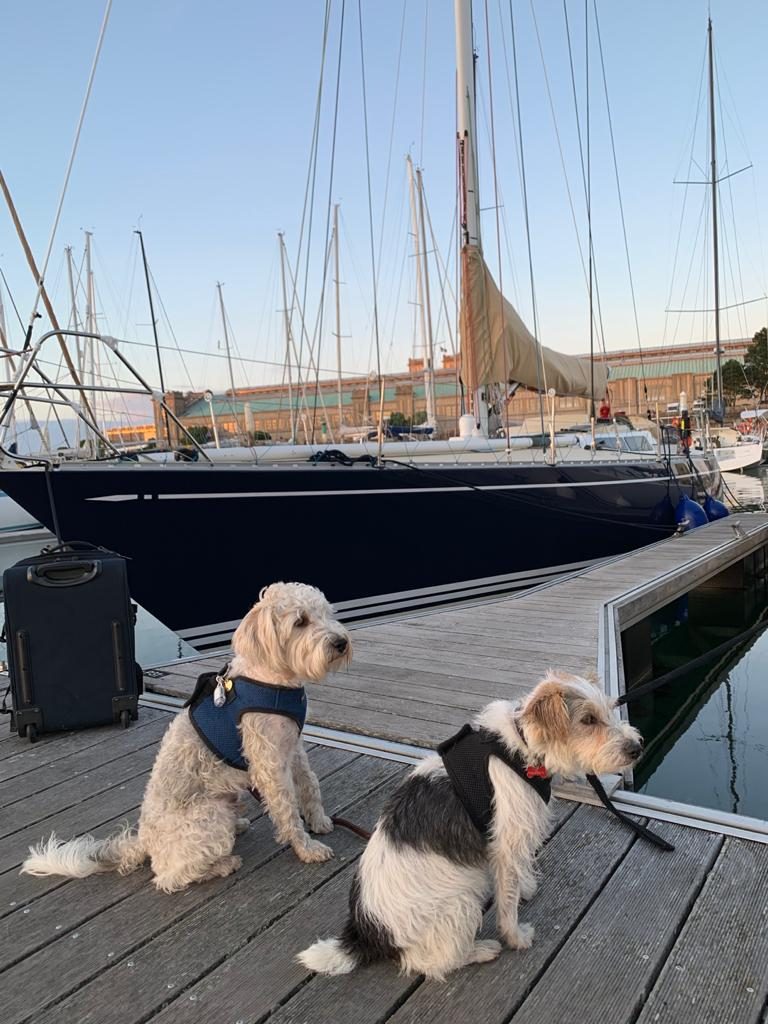 It is a comfortable box at a good place in the Harbour of Chantereyne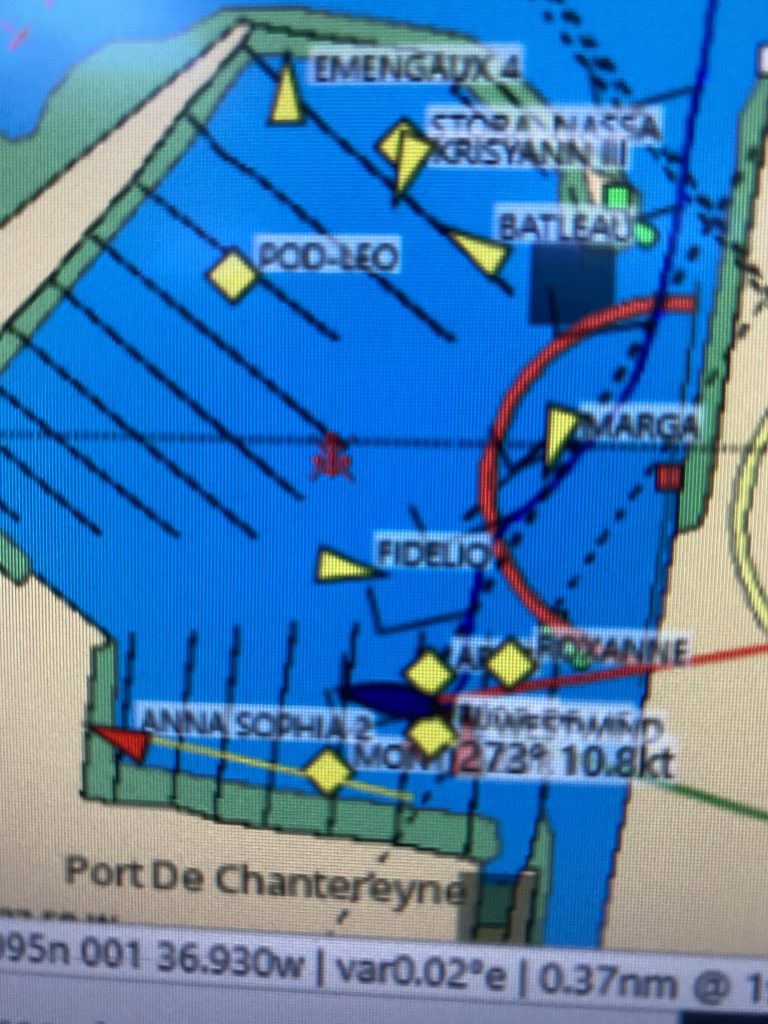 Today, Sunday, we declared to be a day of rest.
The rudder worked as was predicted, but we found several odd things on the boat such as a paralysed Windex, pointing always in heading direction. Our Perkins engine did her work with pleasure.
Tomorrow we do expect Reima, Floris and Boj to arrive at Maupertus airport. Albert Thyssen will pick them up. The real preparations will then start.