power system
The beating heart of WINSOME's electronic power system are 5 100Ah 12V DC Batteries.
-1 "start battery" solely connected to the start engine.
-1 "PC battery" connected to the PC, AIS and the PC screen.
-3 "service batteries" connected to all other electronics including 12V/230V converter.
Batteries are charged via a powerline connection in the cockpit port of the steering wheel, or via a dynamo when the board engine is running.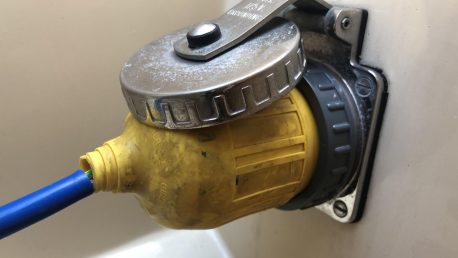 Status of the batteries can be checked on the battery monitors in the nav station.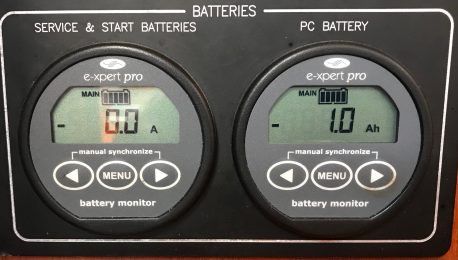 The two main breakers are located behind the bin in the kitchen. Horizontal is "on" and vertical is "off". The forward breaker connects the 3 service batteries and the PC battery. The aft breaker connects the Start battery.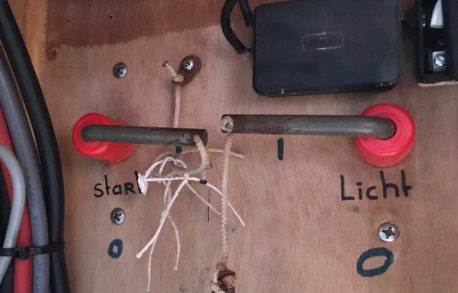 The smaller breaker behind the bin connects/disconnects the freshwater pump.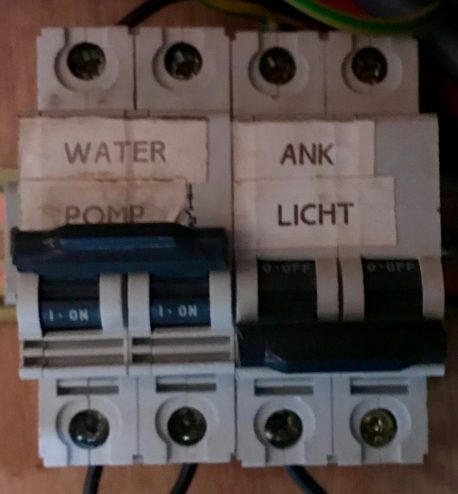 A dedicated switch connects a strobe light in the mast head to the start battery for emergency situations.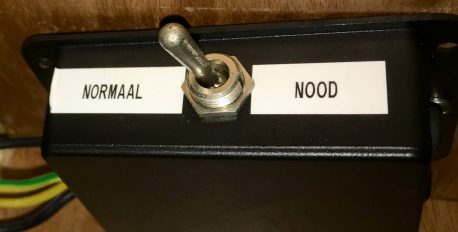 The Phoenix Convertor is located in the cupboard aft of the galley and supplies the 230V sockets in the galley and the nav station.  The converter should always be switched to "off" or "charge only" unless a specific 230V machine needs is operated.
The switchboard is located in the nav station.


Switchboard scematic