navigation
Electronic navigation system scematic
Core of WINSOME's electronic navigation system is the A+T ATP1  processor mounted underneath the chart table.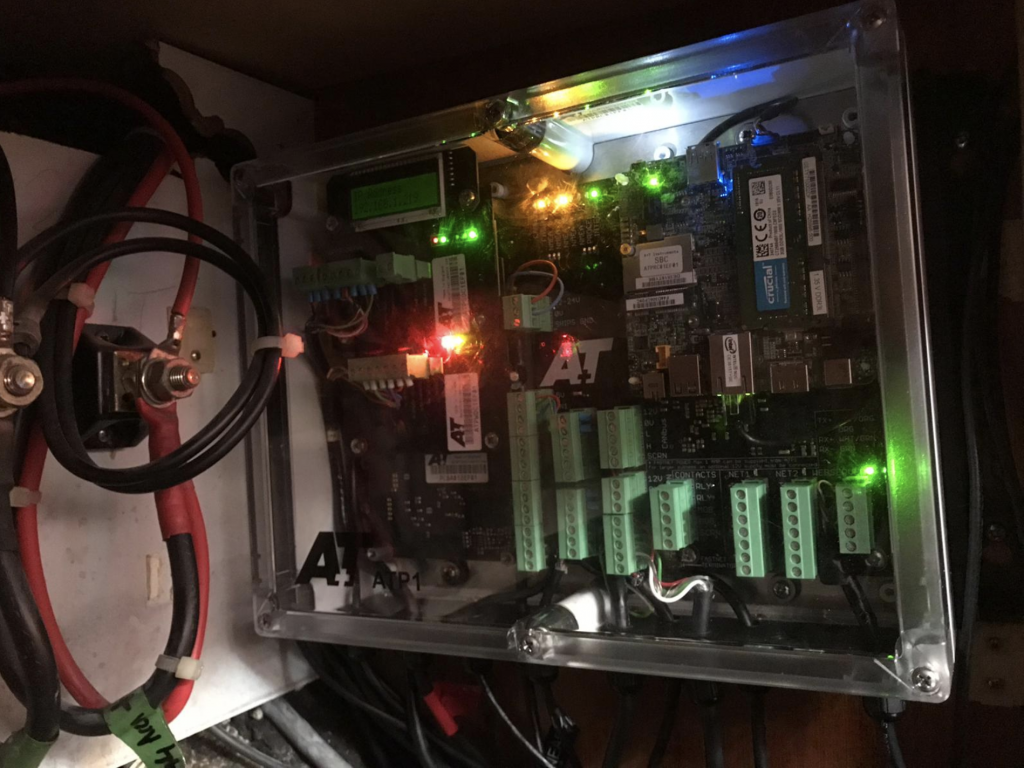 The ATP1 receives input from the permanently mounted GPS and various B&G sensors. Output is displayed on the 6 analog displays next to the steering wheel, 3 A+T Multi Function Displays and 7 digital (3020) displays. ATP1 is connected to a Panasonic Toughbook FZ-55 inside the chart table for the use of Expedition marine tactical software.
Important
The red button forward of the steering weel on the port side of the cockpit is an MOB button. If pressed for 3 seconds is sets the current position as active waypoint.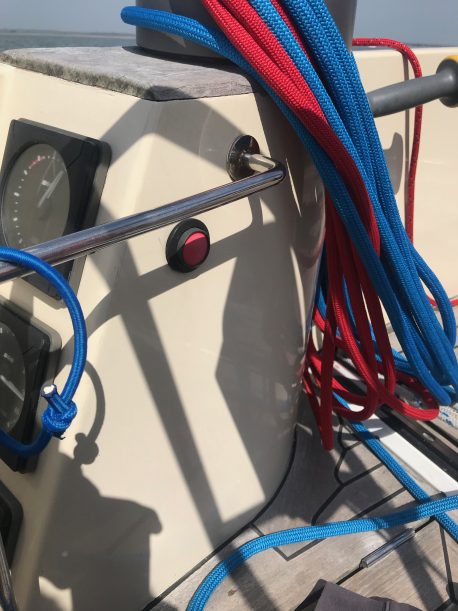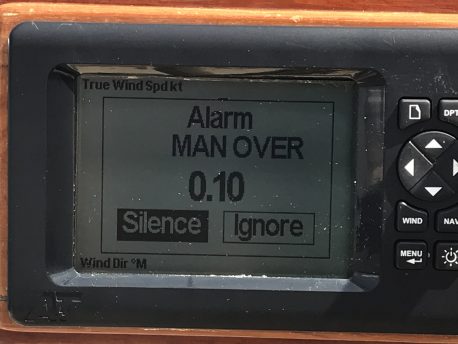 If not racing or sailing, the paddle wheel is replaced by a plug, cleaned and left inside the hull.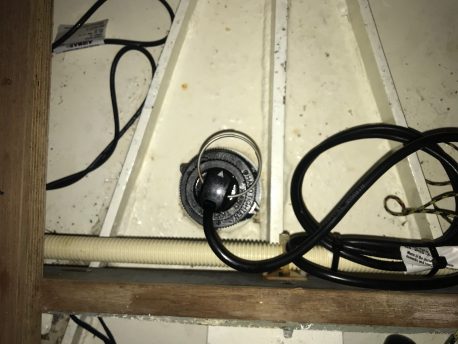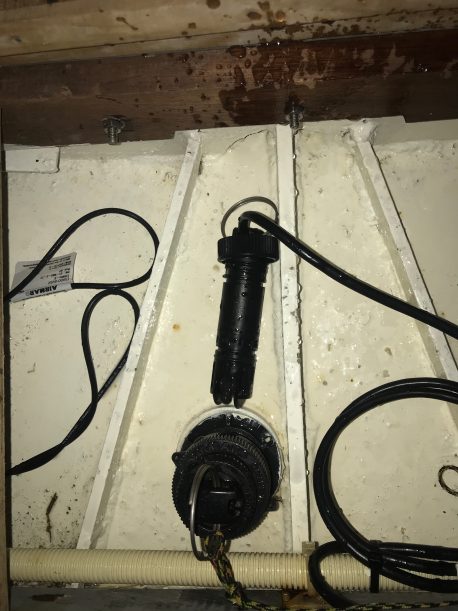 Input
FURUNO GP-32 GPS
B&G Speed sensor (paddle wheel)
B&G Clinometer (Heel and trim sensor)
B&G Vertical Mast Head Unit
2 B&G depth sensors (P and SB via alternating via gravity switch)
B&G H3000 Autopilot connecting:
-B&G Halcyon 2000 Compass
-Rudder Reference Unit
Output
3 A+T MFD (replacement of B&G GFD)
6 B&G analog displays
7 A+T 3020 (replacement of B&G 20/20)
1 B&G H3000 GPD H3000_pilot_handbook (Autopilot display)
Software
Tactical software: Expedition marine fitted with C-map charts.
WIFI communication Expedition with Ventus Pro App
Weather information software: Squid-sailing by greatcircle.be
Tidal data: Tidetech
Non electronic navigation equipment
D-165 Suunto Compass